[Event] Yawan Startup Terrace Kaohsiung Introduction Seminar
2022/08/18ENGLISH-ARTICLE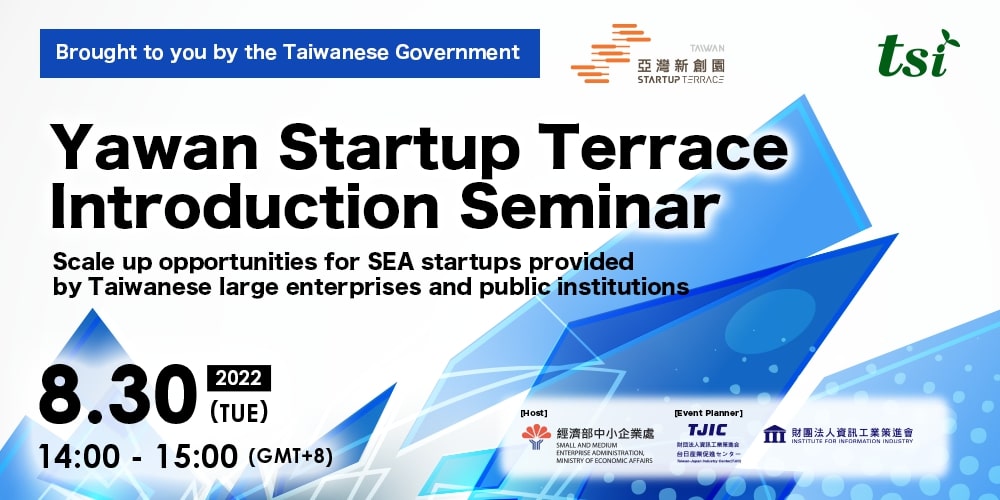 This event, brought to you by the Ministry of Economic Affairs R.O.C, provides you with first-hand information regarding the startup incubating/ accelerating environment in Taiwan, smart-tech related government resources and solutions, and its newest startup support facility, Yawan Startup Terrace Kaohsiung.
This is a great opportunity for startups who wish to enter not only the Taiwanese market but also the Asia-Pacific region and the world market, and for all Venture Capital/ Accelerators who wish to support your portfolio startups to extend to Taiwan and East Asia.
In recent years, Taiwan has become one of the hot spots for technology innovation and development in Asia, as it has a strong startup ecosystem and many incubation facilities for incubating talents and startups. The Taiwanese government recently opened the Yawan Startup Terrace Kaohsiung in Kaohsiung City, to foster domestic and foreign startups in order to create a cluster of 5G and AIoT-related industries.