The first phase of the Tunisia's "JICA Grassroot Technical Cooperation Project" has been concluded
2023/10/11ENGLISH-ARTICLE
The first phase of the "JICA Grassroots Technical Cooperation Project" which TSI provides its support, with the purpose of providing know-how in business commercialization in Tunisia, has recently been concluded.

In September, TSI's representative, Mr. Kumagai, visited Tunisia to give a lecture on the process of creating a business from an idea to the students at the Higher Institute of Information and Communication Technology of the University of Carthage.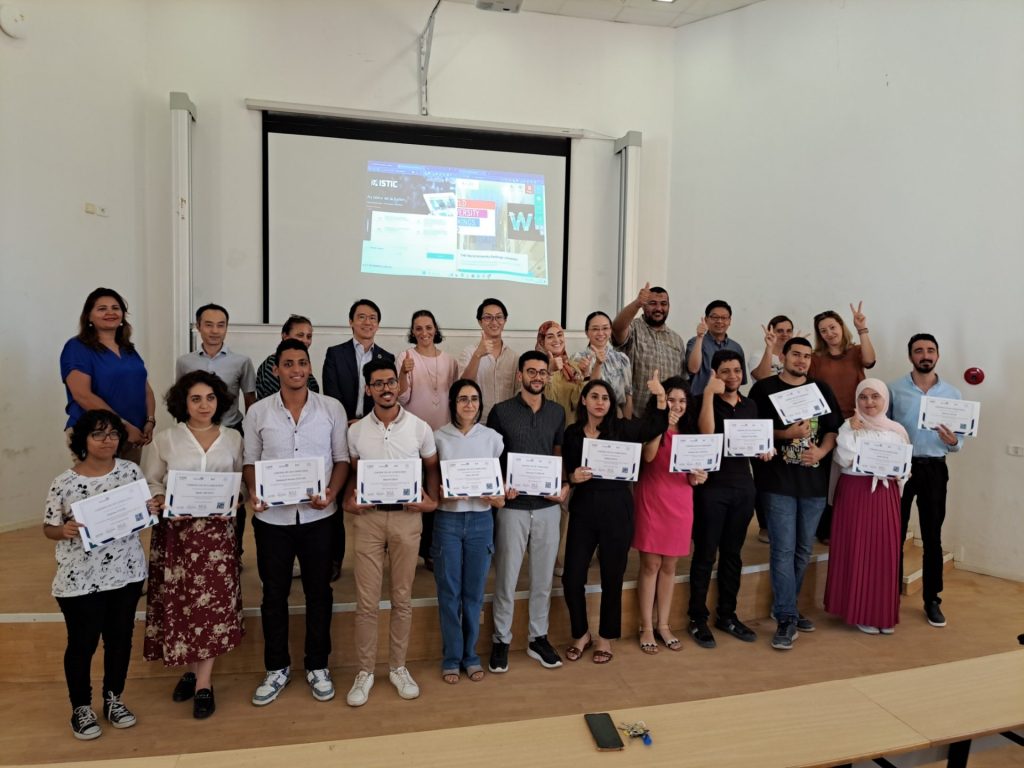 Tunisia is promoting national support for startups, with a preferential system in place and various entrepreneurship education programs similar to those in Japan. On the other hand, the number of startups is still small and there is a lack of practical experience and know-how.
In this workshop, many lectures were given with concrete examples and practical perspectives, and students experienced the struggle to create numerical plans for the first time. Many specific questions were raised in anticipation of their own startup businesses. The final presentations showed dramatic improvement from the pitches on the first day of the workshop and received high marks from the local professors.
In Tunisia, students are educated in discussion skills from childhood, and it was impressive to see lively discussions among students. Some students became interested in studying in Japan as a result of this project. We look forward to supporting them in the future.
If you are interested in our entrepreneur education and technology seeds commercialization workshop, please contact us here.